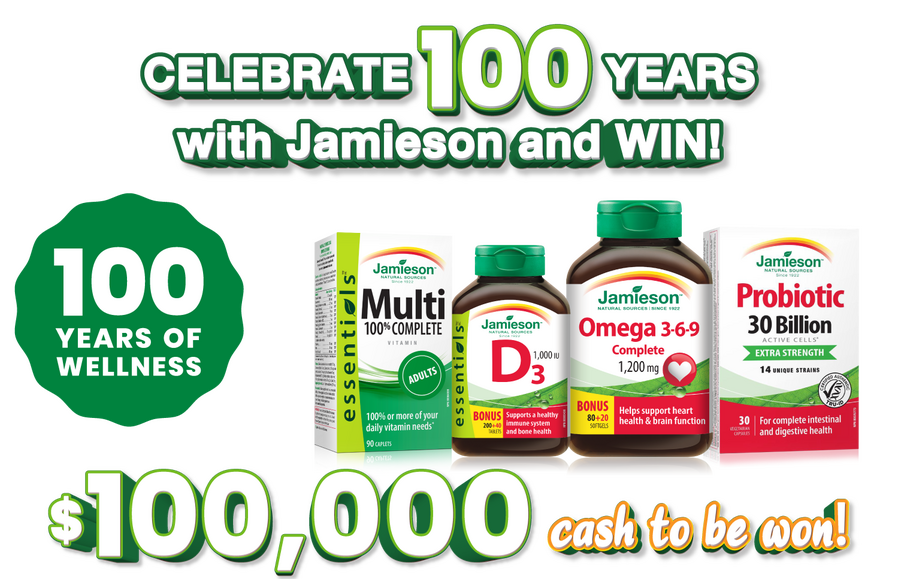 Celebrate 100 years with Jamieson and Win!
Up to $100,000 in Cash to be Won!
Purchase $100 and over of Jamieson products for your chance to win the weekly prize of $10,000 cash
Promotion runs from 2nd May – 8th July, 2022
Note: The email address field must not contain spaces.